Your first step to better sleep
Shed light on sleep struggles, harness specialist advice
You first step to better sleep
Shed light on sleep struggles, harness specialist advice
Get advice from sleep specialists
The Sleep Health Assessment is a scientifically-informed tool designed to help you uncover the root causes of your sleep issues.
Crafted by leading sleep specialists, our comprehensive assessment allows us to provide personalised recommendations that can truly transform your sleep health.
No more generic advice, no more temporary fixes.
By investing in this assessment, you're not just addressing your sleep issues; you're investing in better health, increased productivity, improved mood, and a higher quality of life.
Let's embark on this journey towards restful nights and energised days together.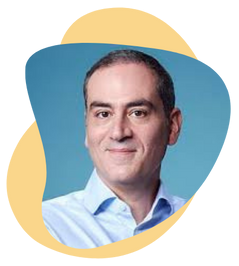 Guy Leschziner
Neurologist
Professor of neurology and sleep medicine at King's College, author of The Secret World of Sleep
Stephanie Romiszewski
Chief clinical officer
NHS Insomnia specialist, ex. Guy's & St Thomas' Sleep disorder centre BBC & ITV Sleep expert
Antoinette Davey
Sleep researcher
Researcher at the University of Exeter psychology department and psychotherapist
Our commitment to your sleep health
We go beyond just assessing your sleep. We offer a personalised and comprehensive approach that sets us apart.
Scientifically-Informed Analysis
Our experienced specialist team uses evidence-based practices to analyse your sleep patterns and lifestyle, ensuring you receive a precise and insightful evaluation.
Comprehensive Evaluation
We don't just focus on your sleep; we look at your overall health, routines, and environmental factors. This holistic view allows us to pinpoint the real issues affecting your sleep quality.
Personalised Recommendations
Everyone sleeps differently, which is why generic advice often falls short. Our assessment leads to personalised, actionable strategies tailored to your unique needs.
Convenient and Accessible
Forget about scheduling and traveling for appointments. Complete our questionnaires at your own pace, from the comfort of your home, and discuss your results over the phone.
Complete your assessment
As soon as you sign up, you'll gain access to our online sleep health assessment. It's your first step to understanding your sleep patterns.
Expert analysis
Our team of sleep specialists will meticulously review your inputs and craft your results with personalised recommendations just for you.
Review & discuss
You'll get a call to walk you through your results, ensuring clarity and understanding of our recommendations.
I couldn't go on living like this, it wasn't right at my age... It was so good to finally get advice from a sleep specialist and to have hope again.
I have suffered from poor sleep for almost a decade and I want to resolve it once and for all. The assessment was the best first step for me.
It's a relief to be seen by an expert. I used a Fitbit to monitor my sleep and kept getting poor scores... But I had no idea why and no idea what to do. Your assessment was so helpful.
At last I'm able to gain more insights into my problem.. My doctor didn't know and was of no help. Now I know where to go and what to do
My sleep was so bad it was affecting my health but nobody could help. You didn't just help me understand my problem, but you gave me healthy sleep
I read so much online and tried so many things, it was so comforting to finally get specialist help. Your advice was amazing.
Frequently asked questions